Full
Service
Janitorial
Since 1952
S&W Maintenance Company is a Premium Provider of Commercial Janitorial Services.
We provide a wide range of janitorial services including carpet care, green cleaning, hard floor care, window cleaning, and construction clean up.
We would be more than happy to answer any questions you may have about our services and how our company can assist you!
Three Generations of Professional Cleaning Services in Southern California
S & W Maintenance Company is part of an elite group of companies in the cleaning industry that have surpassed the six-decade mark in business and are now transitioning in to the third generation of family ownership.
Throughout the over sixty years of service, S & W has maintained the core values established in 1952 by Sydney Wulwick, the company founder.
Quality Control is Job #1
Quality only counts when it happens consistently.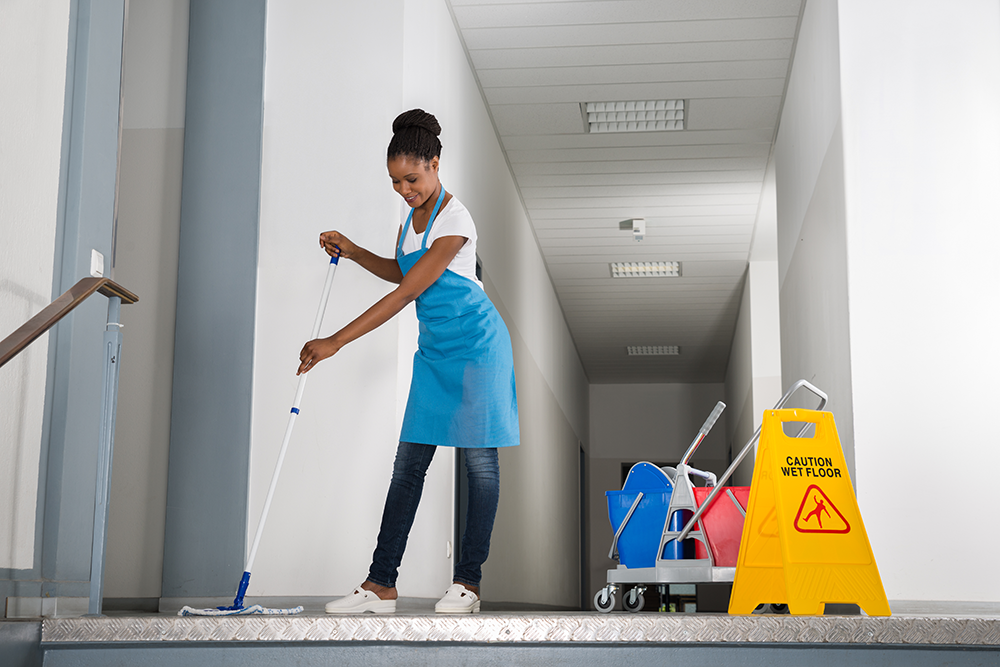 The Importance of a Professional Cleaning Service
It's essential to have a good janitorial service cleaning and maintaining your building.
It's often easy to forget about janitorial services when it comes to running a business.
The cleanliness of a building affects so many different aspects of a building's operation and the operation of your business in general.
The way things appear and how clean they are can have a huge impact on the impressions of people walking in the door. It's important to keep things as clean as possible in order to keep a crisp, professional working environment for both employees and customers.
Day in and day out dirt keeps accumulating and things get messier. If too much time goes by, things can get out of control.
Many organizations do not have one employee whose sole responsibility is to make sure that cleaning tasks get taken care of properly.
Regular employees are usually too busy and do not have the time to worry about extra problems like cleaning and maintenance. They are unlikely to complete these tasks unless they are specifically asked to do so.
This means that someone in management must make it their responsibility to assign these tasks. This is when cleaning becomes a chore for both employees and management.
Let S&W Maintenance Company take responsibility for your company's cleaning and maintenance needs. With three generations of reliability and state of the art training we will make your organization shine!
Get your free quote today!
 
BEFORE & AFTER PHOTO GALLERY